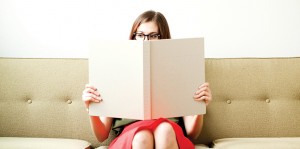 You've got a killer idea for a book, and you know it'll help people meet their need, become better people, achieve their dreams. A tall order for some, not for you. Because YOU have the key, and it's just a matter of finding the right agent to open the door into the world of publishing.
But you don't have an agent, and you need a book proposal to get one. And you need it fast, before some other guy writes about the same thing.  Do you spend thousands of dollars and hire someone? Do you try the impossible and approach publishing houses directly? Should you just call up agents randomly and ask them what they think? Or…what their answering machine thinks?
None of the above. Instead, the five steps outlined below will get you on the fast track for writing your winning book proposal. You don't have to be Hemmingway, or Gates, or Einstein. You just have to know these five crucial elements that will get the attention of book agents and publishers.
I should know, over the past years I've sold book proposals to major publishing houses such as Penguin and McGraw Hill. I work with a high-powered agent in New York who won't let anything less than sure-thing across her desk. And this very same agent has trained me in the fine art of the book proposal.
Step 1) Know Your Reader
Publishing is a business. Full stop. 'Nuff said. It's not an art gallery. It's not a benign force in search of a higher human experience. It's dollars, and lots of them.
Agents and publishers alike need to know you can help sell your book. For all but the proven best, marketing budgets are small to non-existent. And even when they're offered, the marketing people themselves have such a full roster that you'll be lucky to get a miniscule fraction of their time and no-how, and almost none of their heart.
Understanding the motivation of your reader is possibly the most critical aspect of the entire proposal. Write to them with dollar signs in your eyes, so they can see you have their needs in mind.
Step 2) Show them you have the goods
It ain't art. It's connections.
You must be able to show that you have an existing platform that can get you in front of thousands upon thousands of eligible book buyers. Do you have a vibrant and expanding social media presence? Do you speak nationwide and bring in hundreds or thousands at each event? Are you an influencer in national and international organizations that can endorse your message and promote to their tens of thousands of members?
It's these sorts of elements that you list in your Target Audience and Promotion Plan sections (see Step 4). Put on your business hat and imagine it's your investment dollars on the line. The more sure-thing, the more likely you are to make that payout.
Step 3) Show them You're the One to Tell the story
Why should they trust you to deliver this information? Why not find a writer-for-hire and slap down a few thousand? Because of — Who. You. Are.
Chances are, you're an expert in whatever you want to write about. If not, quickly reassess your motivation for writing the book. It's your expertise that readers will want to see and trust in. Why is this? Because then they're more likely to buy your book.
Will you buy a cookbook from a mechanic? How about a golf manual from an octogenarian seamstress? Homemade naturopathic remedies anyone? I know just the siding salesman.
Toot your horn, stand up and brag to make yourself blush. Now is not the time to be humble and hope they can intuit your incredible knowledge and experience. Let 'em know!
Step 4) Show Them You have all the Ingredients for Success
These are the sections in your book proposal. Write each one with the above in mind.
Overview – Here's where you must hook your readers with the timeliness and brilliance of your message. One to two pages, let them know how your message is vital for readers today. Let them know they'll be missing out on the next biggest thing if they don't read on.
About [You!] – See Step 3.
Target Audiences – See Step 2. Summarize your influence numbers into a big fat total at the end.
Promotion Plan – Explain how you can and will get in front of all those people in Step 2. Show them you have the connections and willingness to make book sales.
Book Comparisons – First, figure out which literal, physical shelf your book will be sitting on at Barnes and Noble. What category and subcategory. Figure it out for Amazon too. Then head on out to Barnes and Noble and see what other books are sitting on the shelf next to where yours would be.
Find the bestselling ones of those. Show them why those books were successful, and then how they're similar to yours. Most importantly, now explain what key elements those bestsellers didn't have that your book does.
Detailed Chapter Outline  – Show them you have a fluid and effective way of telling your story.
Sample Chapters – Show them you can write. Or at least show them you have a fantastic ghostwriter.
Step 5) Look and be Professional
You'd think it would be obvious, but it isn't. Make sure your proposal looks like the Ritz. You're professional, knowledgeable, and no nonsense.
By following these five steps to your winning book proposal, you've increased your odds of landing the right agent a hundred-fold. At a certain level, they're all looking for the same thing.
It's a business – show them you understand that.
Show them you have the connections.
Show them you're the one.
Good luck!